We are a team that is driven and motivated by the vision of greener cities and sustainable mobility. We have set ourselves the goal of developing the backend for public transit. For this, we need the best people in our team – we are looking for you!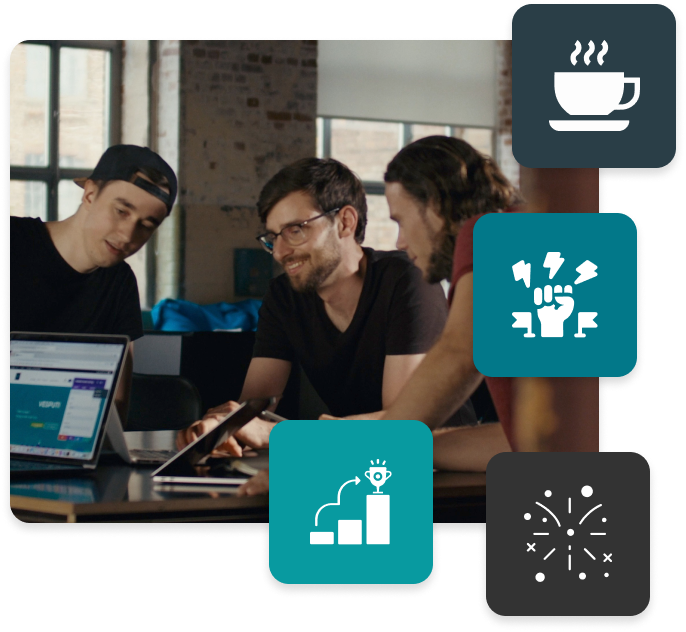 We are an international team: currently we are from 5 nations, live in 4 countries and speak 8 languages. Our internal language is English.
We are a remote company. That means we don't work together in a physical office, but virtually with the latest tools.
We are a strong team. We meet in person for example at team events and there is also plenty of room to talk in person during our daily coffee break.
As a team, we grow together and learn continuously. We try out new things and optimize existing ones on an ongoing basis.
The opportunity to be part of one of the most innovative mobility startups in Europe and develop the company further.

We are VC baked and growing exponentially. You grow with us and there will be exciting development opportunities for you in the process.

Clear goals and responsibility
We define clear goals and achieve them together. You bear full responsibility for your tasks and have our trust and constant support!
International environment
Work in an international team with the highest professional and technical standards.
We are continuously developing and optimizing our processes and tools.
We are a remote company with an office at Spinlab in Leipzig.
We are growing and looking for you! – If there is no suitable position here, but you can identify with Vesputi and our vision, then simply write to: linus.frank@vesputi.com